EYEBALLED UP ON THE BIG SCREEN BY WEBMISTRESS 'DREAMCHICK'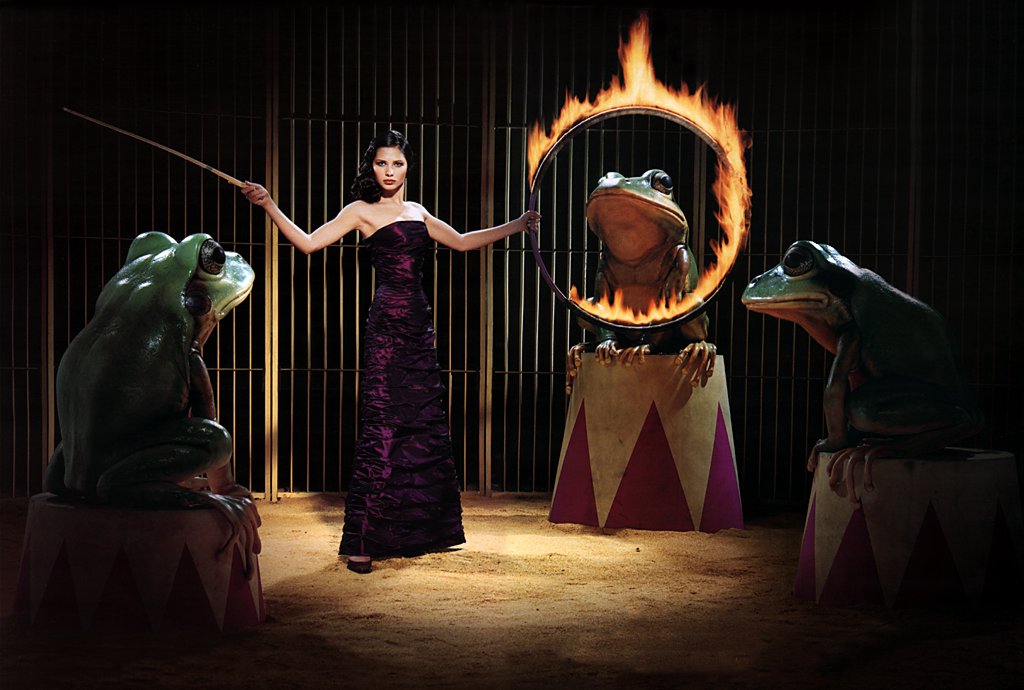 HUNDREDS OF SIGHTINGS



INCLUDING

ABSOLON, ADDERLY, A HISTORY OF VIOLENCE, A HOME AT THE END OF THE WORLD, ASSOCIATES, AURORA BOREALIS, THE AVENGERS, AVONLEA, BATTLE IN SEATTLE, BATTLESTAR GALACTICA, BLACKOUT, BLOOD AND DOUGHNUTS, BLUE MURDER, BOONDOCK SAINTS, BREACH, BRUISER, CALL ME IRRESPONSIBLE, CAMPBELLS, CAPRICA, CATS AND DOGS 2, CHASING ALICE, CINDERELLA MAN, CLETIS TOUT, CONVICTION, DAY THE EARTH STOOD STILL, DEAR AMERICA, DEGRASSI : THE NEXT GENERATION, DIAMONDS, DIRTY WORK, DOC, DRIVEN, DUE SOUTH, EARTH : FINAL CONFLICT, ELEVENTH HOUR, EVEL KNIEVEL, EXHIBIT A, EXIT WOUNDS, FAMILY OF COPS, FANTASTIC FOUR: RISE OF THE SILVER SURFER, FEVER PITCH, FLASHPOINT, FOREVER KNIGHT, FRIDAY THE 13TH: FRIDAY'S CURSE, FUGITIVE PIECES, GAVIN CRAWFORD, GLITTER, GOSPEL OF JOHN, THE GRID, GUY TERRIFICO, HAM AND CHEESE, HEDWIG AND THE ANGRY INCH, HEIST, HENDRIX, HIGHBALLIN', HIGHWAYMEN, HOLIDAY OPEN HOUSE, HOLLYWOOD NORTH, HORSIE'S RETREAT, HURRICANE, I LOVE YOU BETH COOPER, INTELLIGENCE, KATTS AND DOG, KEVIN HILL, KNIGHTWATCH, LAND OF THE DEAD, LITTLEST HOBO, LOVE COME DOWN, L WORD, MAGIC FLUTE, MASTERS OF HORROR, MEN WITH BROOMS, MY SECRET IDENTITY, NANCY DREW, NIGHT AT THE MUSEUM 2 , NIGHT HEAT, NIKITA, ODDBALLS, ODYSSEY 5, OUR FATHERS, PAID IN FULL, PENTAGON PAPERS, PERFECT MAN, PICTURING CLAIRE, PIERRE HEIST, POCOHANTAS : THE LEGEND, PRINCE CHARMING, PSI FACTOR, PUPPETS WHO KILL, REDEMPTION, REAPER, RECRUITS, RELIC HUNTER, ROBOCOP: PRIME DIRECTIVES, SAM SARA, SANDLOT, SERENDIPITY, SHORT TIME, SIDESTREET, SIRENS, SMALLVILLE, SPACE RAIDERS, SPINNING OUT OF CONTROL, STARGATE: ATLANTIS, STREET LEGAL, STREET TIME, SUE THOMAS : FBI, SUCK, SUPERNATURAL, TARZAN, THE BROOD, THE WALL, THIS IS WONDERLAND, THOUGHT CRIMES, TILT, TO LIVE AND DIE IN LA, TOP COPS, TRADERS, TRAVELING, T&T, 21 JUMP STREET, TWILIGHT ZONE, TWITCH CITY, TWO SISTERS, 2012, UNSUB, VERITAS, WAR OF THE WORLDS, WATCHMEN, WHITE LIES, WISEGUY, WITCHBLADE, WOMAN ON THE RUN, X-FILES 2: I WANT TO BELIEVE, YETI BIGFOOT and a whole lot more !!!

STEVENS ON A ROLL IN "THE PENTAGON PAPERS"

Michael makes his case as "Russo's Long-Haired Lawyer", in this 1960's era MOW starring James "Sex, Lies & Videotape" Spader. The sight of Michael as a pin-striped lawyer (instead of his usual acting turn as 'client') is a buzz in itself. Groove in the group hug with Paul "American Splendor" Giamatti as the legal beagle boys get their winning day in court (peace brother ...)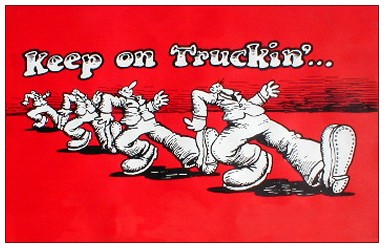 STEVENS HITS THE ROAD FOR "HIGHWAYMEN"

Michael is transported to the abandoned Whitby Psychiatric Institute for first day's shooting of New Line's "Highwaymen". Premise revolves around a fiend that uses his car to make an impression on people. See Michael seated alongside Jim Caviezel, as part of a touchie-feelie therapy group (sounds scary already) ...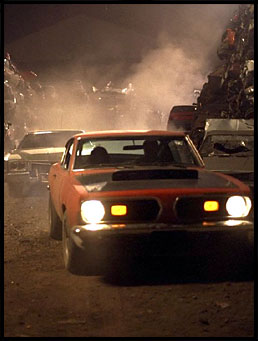 STEVENS BREATHES LIFE INTO SCI FI'S "DEATHLANDS"

Michael is a post-nuke warrior in the Sci Fi MOW "Deathlands : Homeward Bound", playing 'Nathan's Man #1' to Jenya Lano's 'Krysty Wroth'. Check out Michael and Jenya in the 'sec-wagon' during one great action sequence !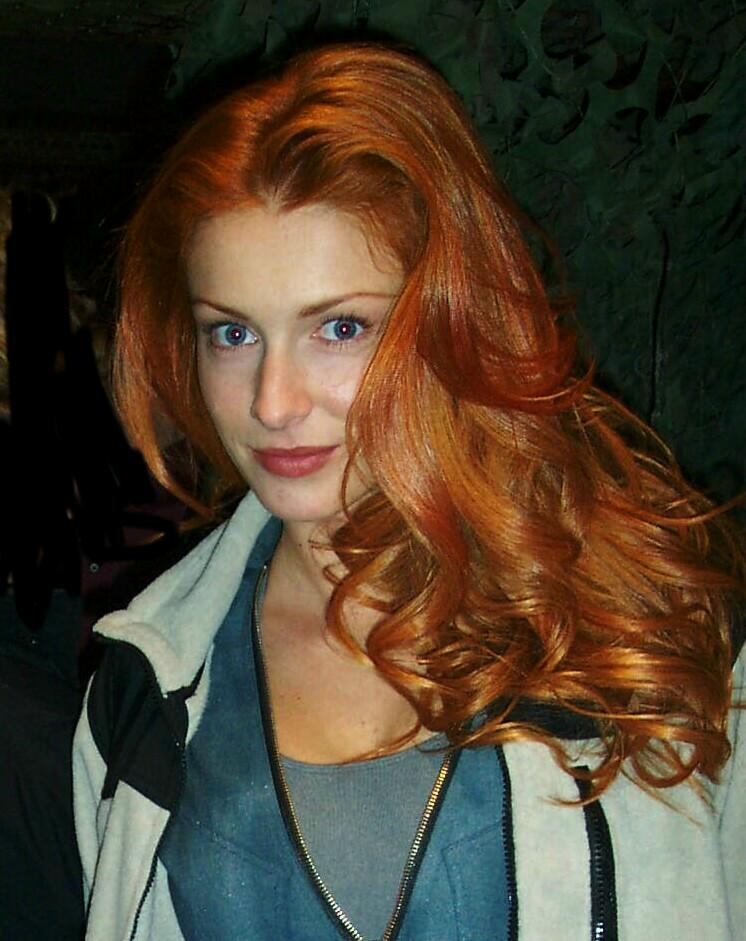 STEVENS HAS A BIG STAKE IN CARRERE'S "RELIC HUNTER"

In the episode "Vampire's Kiss", 18th Century "Goth" Michael and four torch-branding Villagers go 'monster mash' as they crypt-kick into the lair of vampire Adrian Paul. Between takes, Michael spoke to sleek Tia Carrere, who whispered that the show is now bigger and better than ever before -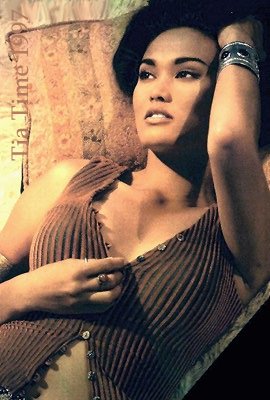 STEVENS LOOKS AHEAD IN SUNDANCE WINNER "HEDWIG"

In this indie feature, Michael headlines as a foam-wigged 'Hedhead', following the musical exploits of glam-rocker "Hedwig" (whose not half the man he used to be after a 'Rocky Horrible' operation !) See Michael rally the masses 'round the salad-bar sneeze guard as Hedwig belts out a smoked-meat number at a suburban seafood restaurant ...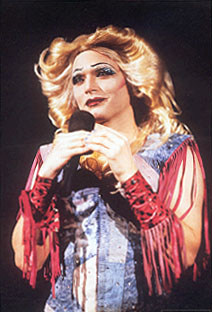 STEVENS GETS PLATE FULL IN STALLONE'S "DRIVEN"

Michael plays a guest at Toronto's Royal York Hotel alongside Sylvester "Don't Look At Me" Stallone. But it was the carnivore crew that took the cake that day, getting rocky over the Sly Selection of veggie dinner (Michael said the table was laid out beautifully though ...)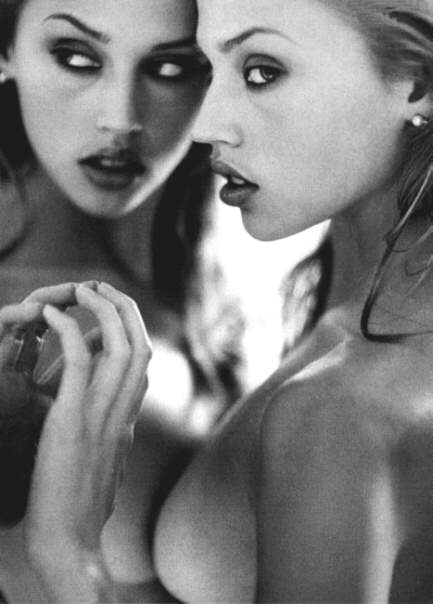 STEVENS AND KATHIE LEE "SPINNING OUT OF CONTROL"

Michael appears 3 times on "ENTERTAINMENT TONIGHT" doing his 'shock-jock' look for an E! Entertainment Kathie Lee TV Movie-within-a-TV Movie (?!) Michael worked another show the next day missing out on Kathie Lee's drooling makeout scene (although I'm sure he wouldn't have minded ...)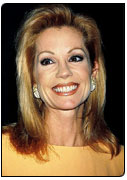 STEVENS DOES TIME ON TORONTO SHOOTS

See Michael jail-house rock for "Conviction", "Our America", "Paid In Full", "Santa Who", "The Gavin Crawford Story", "Twitch City", "White Lies", "Redemption" and "This Is Wonderland" ...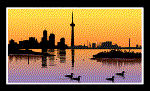 STEVENS STEALS MOMENT IN SUTHERLAND'S "BIG HEIST"

In this MOW, Michael plays a uniformed, airport customs guy while Donald "Oddball" Sutherland and his Goon Squad pull off a Lufthansa heist. Michael said The Donald is a good guy, but that listening to his jokes all night was like sharing a cot in a MASH unit ...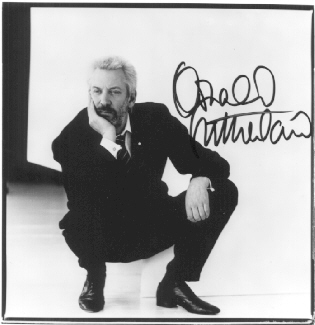 STEVENS GETS UNDER "LOVE COME DOWN"

In this indie feature Michael does his bit in a small comedy club, surrounded by beautiful women chanting 'LOVE, LOVE, LOVE' over and over and OVER again ! (sounds like hard work...)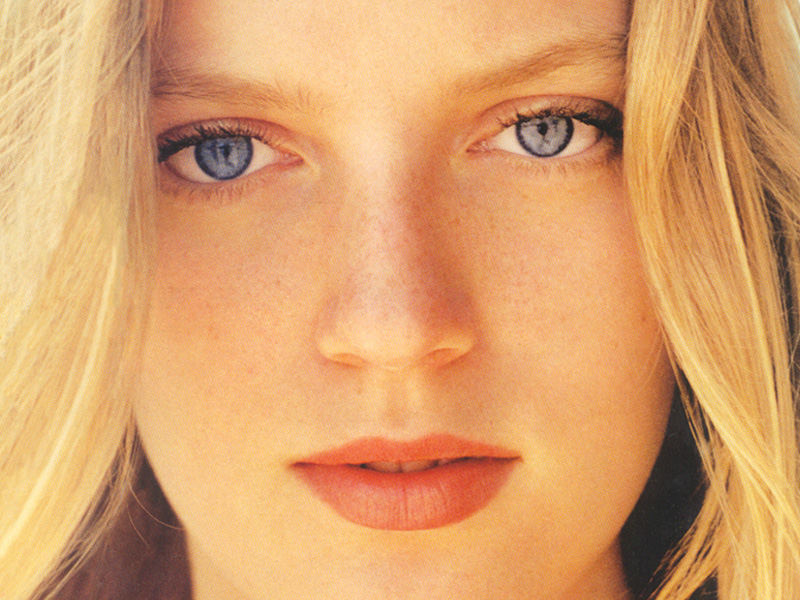 STEVENS MARCHES FOR WASHINGTON IN "DEAR AMERICA'

In the TV mini-series episode "Winter Of Red Snow", you'll Say You Want a Revolution when you see Michael play Swamp Fox at the head of George's Tricorned Troops soldiering through mud and wind-machined potato flake snow only to wind up in the tender loving care of good-nite nurse Catherine Disher ...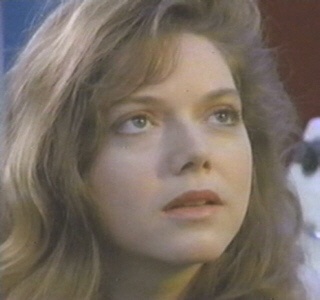 STEVENS LIGHTENS UP SEYMOUR'S "BLACKOUT"

In this CBS MOW, Michael has his hands full playing a shopping mall looter during a big-city Power Zap that traps Jane "Dr. Quinn" Seymour in a downtown department store (the horror !). Throughout a week of all-night shoots, Michael said he loved sweet-Jane's English accent, intense hysterics AND lovely long hair (and I heard the sushi wasn't too bad either ...)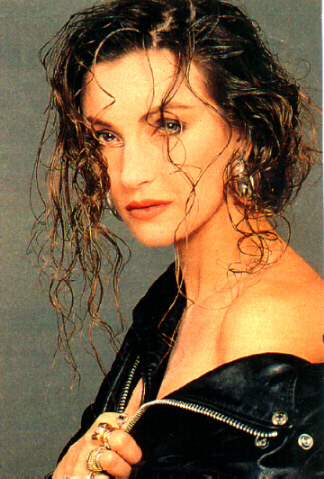 STEVENS AND SLATER RUB SHOULDERS IN "CLETUS TOUT"

Good guy Christian clips Michael while being pursued by rat-faced hit-man Tim Allen. After 3 takes, Michael swings around and gives a Conan-like glare into camera. Print that. Time for lunch ...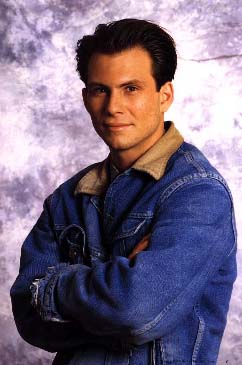 STEVENS ENCHANTING IN APPLEGATE'S "PRINCE CHARMING"

In this Hallmark production, Michael attends a Court Of The Crimson King where background are turned into geese, Martin Short backs into a horse and "Pumpkin" Christina plays a Royal 'Princess' ...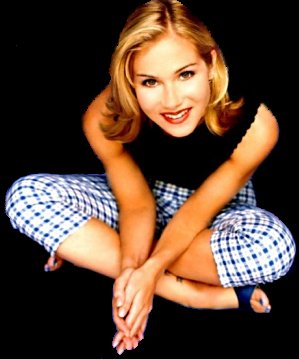 CONTINUED ...